Hardware, software and complete solutions for flight tracking:

Field-proven – High-precision – Unique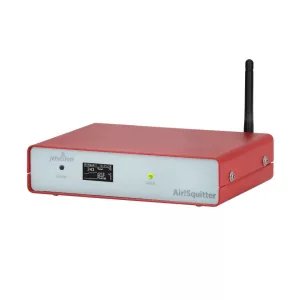 Antennas, receivers, multilateration & complete solutions for ADS-B, FLARM, Mode-A/C and -S
Years of quality from jetvision – with high-precision software, field-proven indoor and outdoor hardware and unique complete solutions for flight tracking.
Industry standard for hardware for all common reception technologies: jetvision. Superior quality thanks to high reception sensitivity and range.
of the world's 4 leading flight tracking websites rely on our feeders. We supply the basic technology for a large part of the world's flight tracking.
percent coverage of the airspace in Central Europe. Unique: and usually down to treetop level, which radar systems usually fail to cover.

jetvision® has been successfully setting standards in hardware and software solutions in the field of flight tracking for more than 10 years.
The world's leading flight tracking websites, such as Flightradar24, FlightAware, OpenSky Network and Planevision Systems, rely on our solutions. These include airfields, aircraft noise protection specialists, drone (UAV) operators and discerning private users. Research, authorities and leading companies also use our customized solutions to reconstruct events after aircraft accidents, for example, or to obtain statistical data on flight movements.
Our mission is to further expand our data network to make the airspace more transparent and safer.